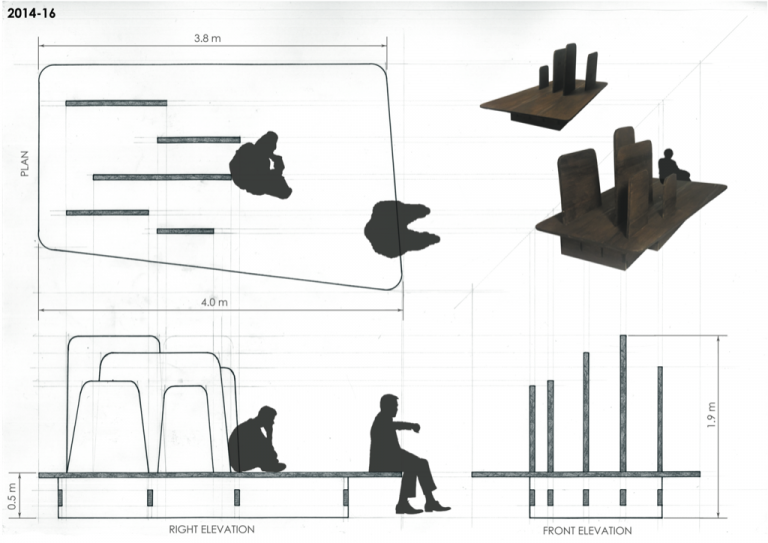 The slot is a sculptural bench that has several purposes, such as a seat, table or relaxing area. It can be easily constructed and disassembled as well as fitting into an environment both at home and in the community.
The slot will cut down on the amount of furniture required as it can easily be moved to places where it is most needed such as parks or large events. It will promote living well as it gives people a place to spend time outside in the fresh air with friends and family without having to worry about spending money. It also creates a collaborative environment as it will require several people to come together and construct the large bench as well as in the environment between the people using it.
The slot is an eco-friendly design as it doesn't require screws, bolts or glue to be constructed and is treated and stained with environmentally friendly products. The slot can reuse scrap materials as well as be recycled.