The Saver Trailer, an innovative mobile lifesaving tower, which focuses on mobility – along and between beaches. The viewing platform, two and a half metres high, is erected, becoming an enclosed or open platform.
A simple pull/push movement of the middle aluminium pole erects and supports the tower which collapses down for transporting/storing. PVC (polyvinyl chloride) clear blinds protect from the rain and wind without compromising observation, while sunny days the attached shaded material protects the guards from sunrays, these can also be rolled up, to any height, to allow air flow.
One side of the trailer folds out to create two solid rope ladders and a canvas slide for a quick descent and access to the tower, while the back folds down to create access to the storage within the trailer that holds chilly binned water and a possible changing room for the lifeguard's.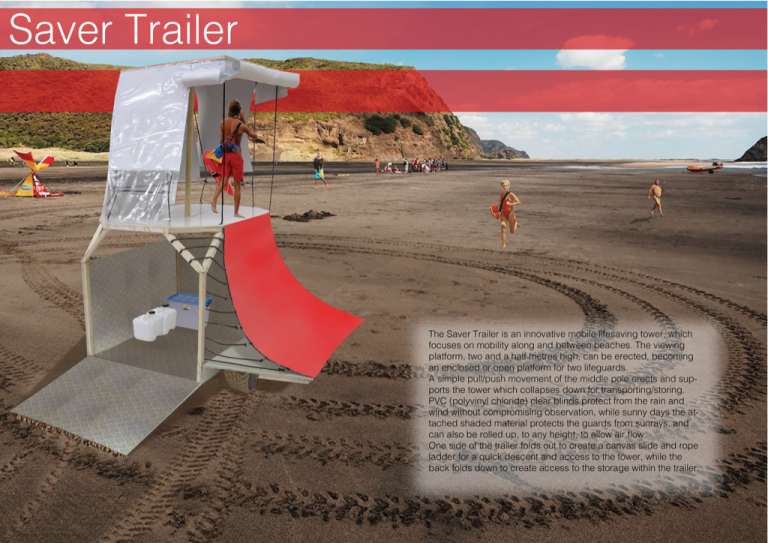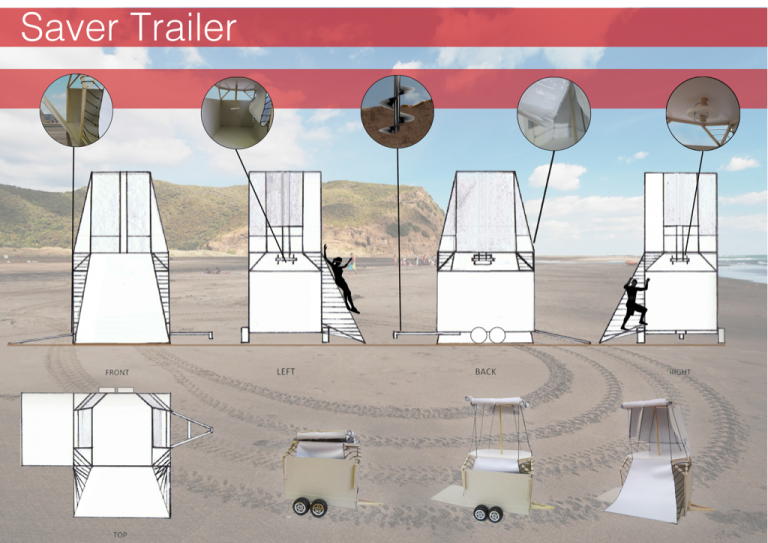 SaverTrailer-2013-11-A3 PDF