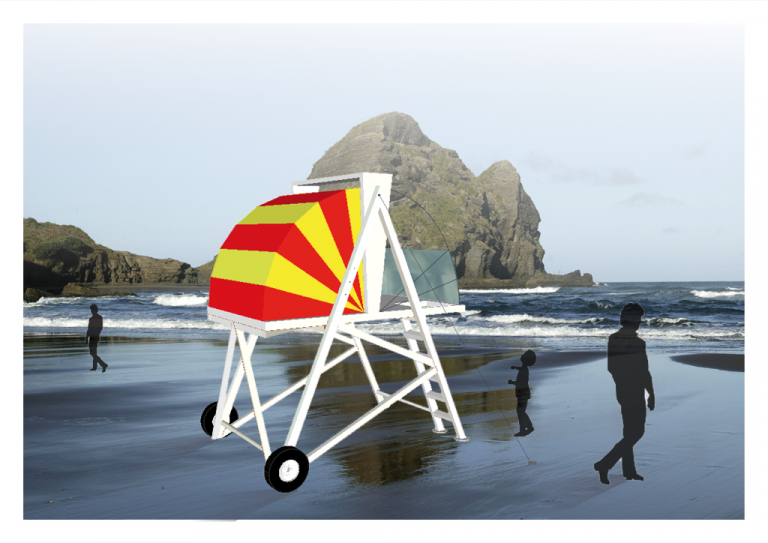 The key design need is for the unit to sit off the ground. My design sits 2m above the ground, is portable, and can be anchored to the ground using metal cables and KELTY sand pegs. The unit has a waterproof covering, red and yellow which gives the unit identity and transparent for vision of beach when inside the tower. The unit has a small ratchet mechanism allowing for the transparent covering to fold up and down, beneficial for scenarios where there may be a breeze or rain.
Construction methods for A-frame include mortise and tenon joins which are strong as the wood interlocks. Intended material for the A-frame is 100x50mm Macrocarpa. For the units flooring I intend to use H3 treated ply, 21mm thick.
Other uses for this design include: portable cabins for campground accommodation, backyard shelters, or community garden shelters.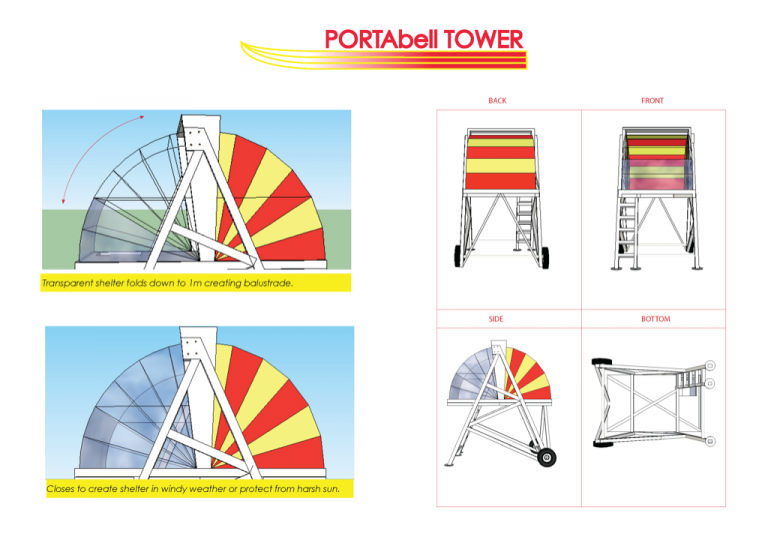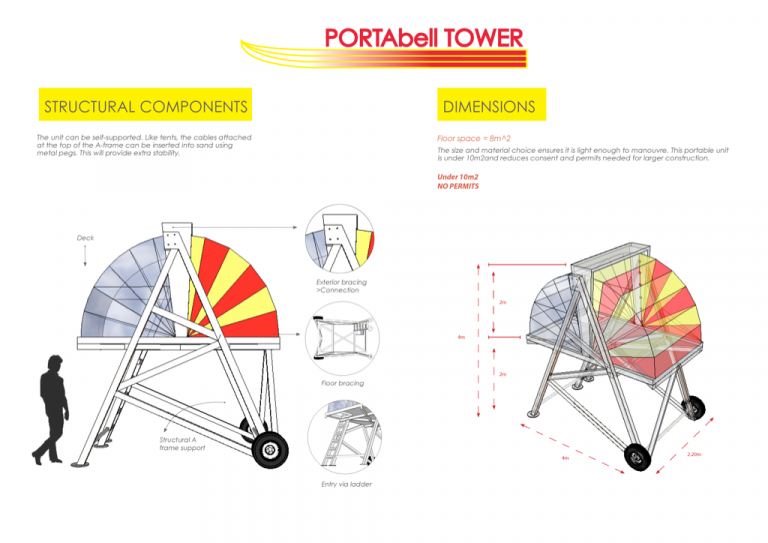 PORTAbell TOWER-2013-38-A3 PDF