The project was created to design a structure to help lifeguards perform their duties. The objective for our design was to provide maximum vision for the lifeguards, to have protection from the sun and wind, and ensure the life-saving tower fits its environment with the use of reusable materials.
Construction:
The outside planks are attached to the base and the joists
beneath the platform. The long planks of wood, when fitted
to the base and platform, form the outside shell of the
tower for protection from the wind and the sun. These planks
also provide enough strength to bear the load of the
platform. The platform is clad with decking timber. The
stairway starts directly at the front of the tower, rotating
around to the opposite side of the platform, effectively
twisting around the tower. The roof is screwed in at the
tops of the long planks, covering half the platform space.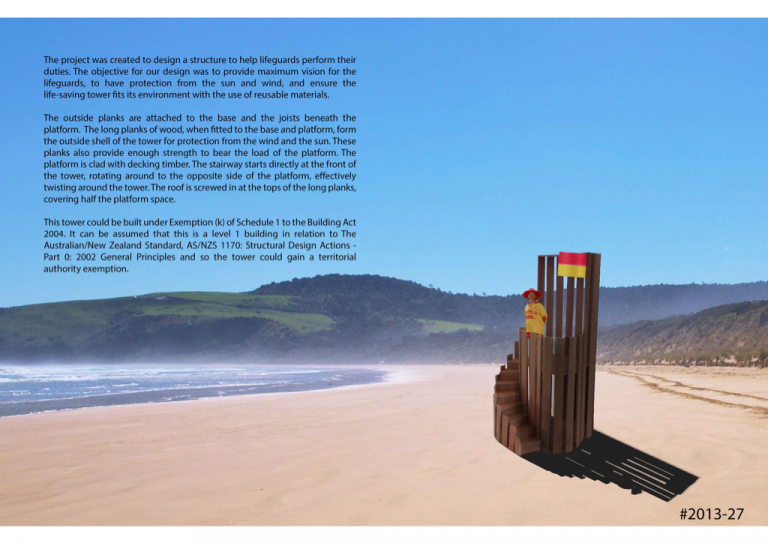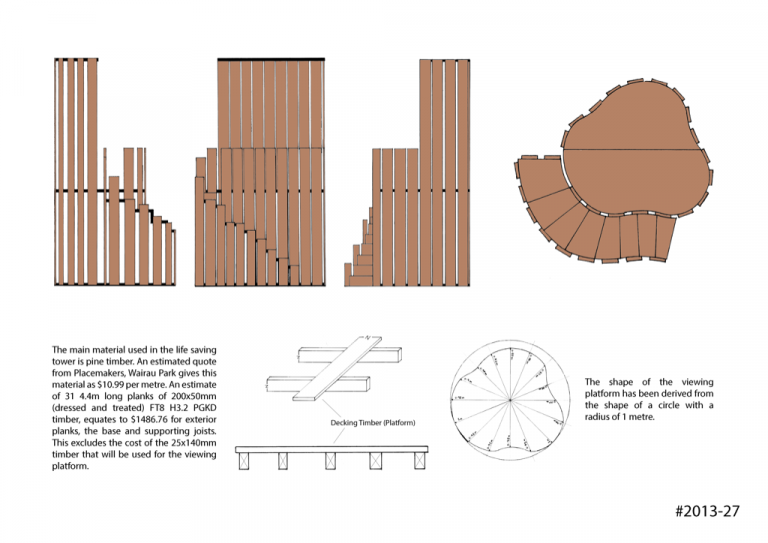 CurvyLifeTower-2013-27-A3