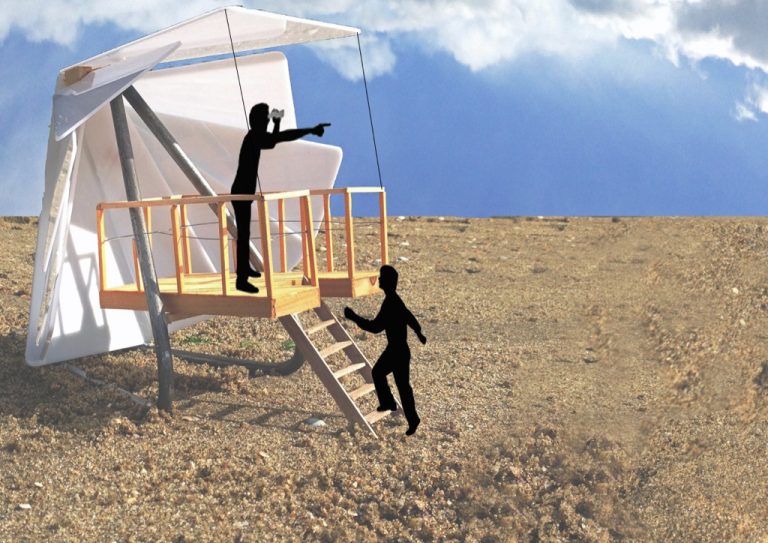 This project is to design a sub consent lifeguard tower for the Sustainable Habitat Challenge of 2013. The purpose of our tower is allowing the ability for lifeguards to observe and monitor their designated area of the beach from an elevated platform. The long lifespan of the specified materials means it can be used for many years into the future as a life guard tower or for an adapted purpose.
Construction
The structural frame of the tower will be a prism shape made from tubular steel bent into form.
The platform will be constructed of hardwood or treated timber. The platform is partly cantilevered on the tower frame while also connected and supported via support beams and a tension cable.
The umbrella will be attached at the peak of the steel frame. It will be built of durable weather resistant fabric supported by light weight steel webbing. It will be coloured in the alternating colours of Surf Life Saving New Zealand (red and yellow).
The rails and stairs will be a combination of steel and timber in a ship like form.
The trailer bar and wheels will be attached via conventional trailer standards including a jockey wheel. The jockey wheel can also be used to level the tower on an uneven beach.
All connections and construction are built in accordance with NZS3604.2011 and engineers specifications where applicable. Sustainable materials include the recycled timber decking and/or hand-railing.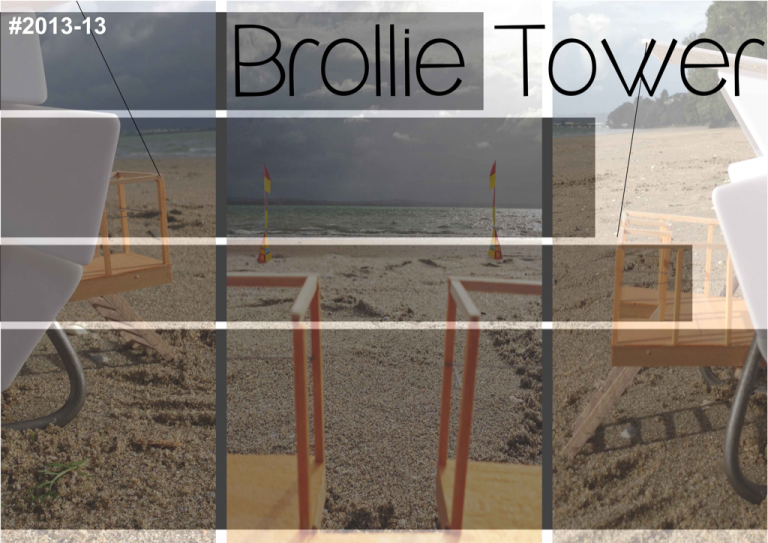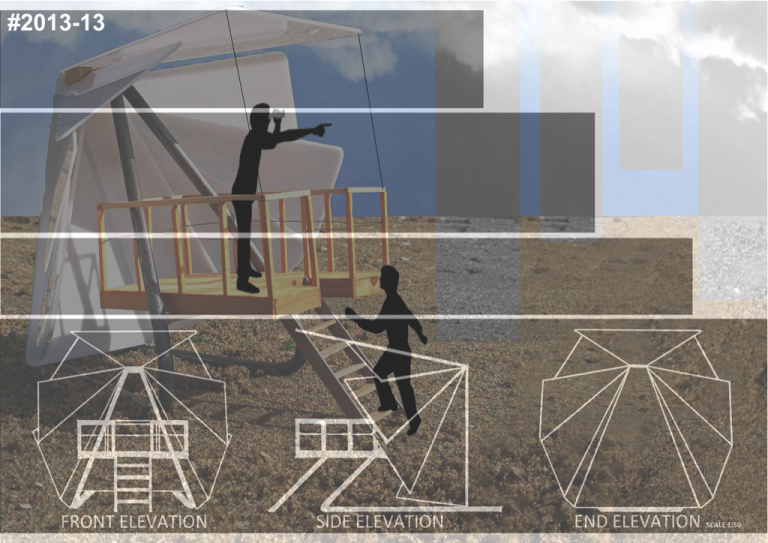 BrollieTower-2013-13-A3 PDF