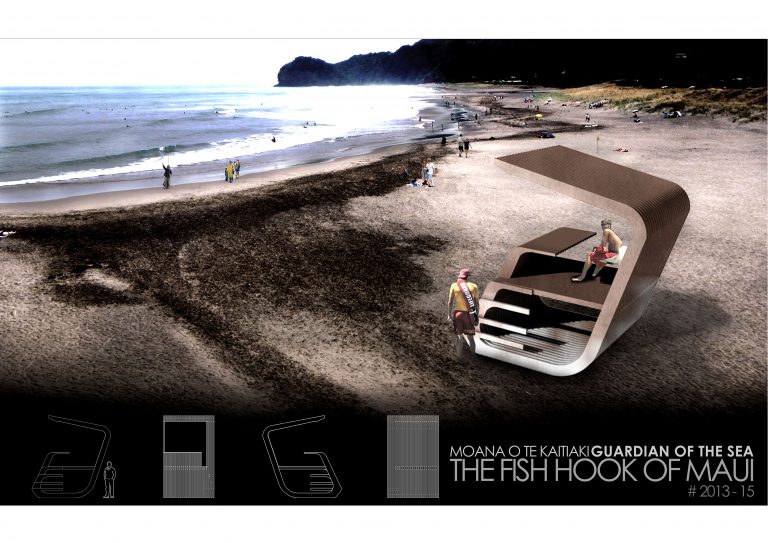 Inspired by Maori folklore, Moana O Te Kaitiaki ("Guardian of the Sea") or The Fish Hook of Maui is the design solution proposed for the SHAC lifeguard post competition.
The proposed design makes use of laminated plywood by separating the frames. This creates an open structure that appreciates and blurs the thresholds between the physical planes.
The fish hook, while integrated into the design, builds up the traditional Maori concept. By taking advantage of both its aesthetic and functional capabilities, it makes a structure that appreciates the landscape and provides an appropriate environment for lifeguards.
The structure is a seasonal addition assembled as a kit set and can be disassembled for easy storage.
The cantilevered shelter will be covered in fabric to retain the structure's connection to its context. This also provides a suitable and comfortable post for lifeguard duties. Wood boards will cover the floor and the desk space.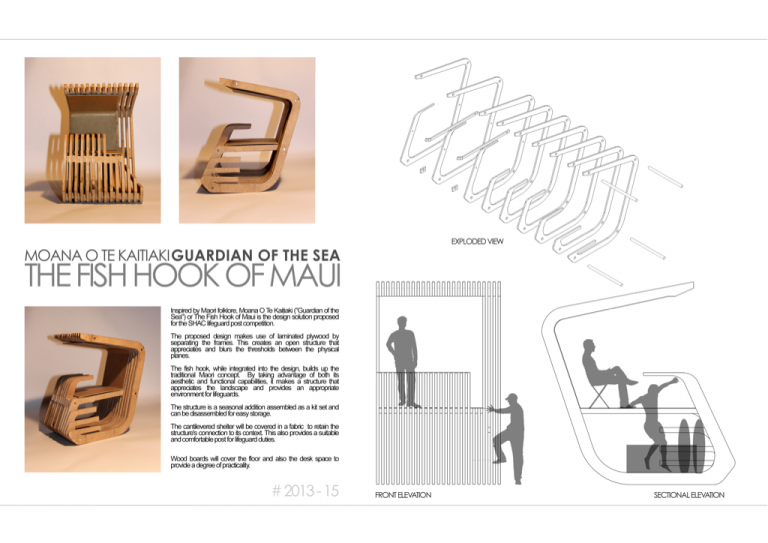 BRNC-2013-15-A3 PDF