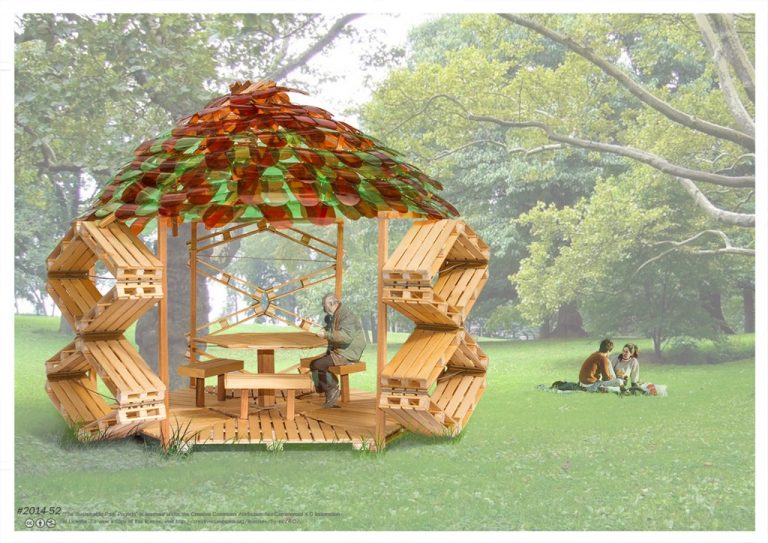 The Sustainable Park Pagoda is constructed entirely of recycled materials. Enjoy your packed lunch whilst being protected from the rain or harsh sunrays, and at the same time admire the wonderful artistry created by recycled materials.
It consists of four main segments, making its setup quick and simple.
Self-supporting roof structure made out of recycled timber. Easily assembled and held together by nuts and bolts.
A collection of small plastic sheathing, layered similarly to roof slates/tiles, to provide sun and rain cover – made from recycled plastic bottles, resulting in a beautiful display of coloured light.
Three walls, made out of modified wooden pallets – each are held together by hinges, enabling them to extend or collapse, further facilitating transportation and set-up.
Customised wooden pallets, with in-built furniture fixed to the surfaces, join like a puzzle to form a 10m2 hexagonal-shaped floor.

("The Sustainable Park Pagoda" is licensed under the Creative Commons Attribution 4.0 International License. To view a copy of this license, visit http://creativecommons.org/licenses/by/4.0/.)