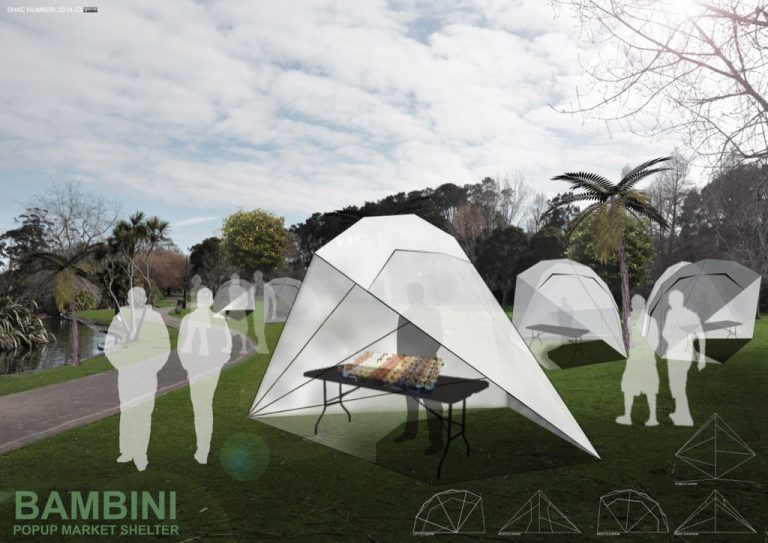 Sustainable, affordable and re-used materials combine to create a unique, pop-up, geometric design.
The main structure to be made from sustainable New Zealand bamboo.
Fittings to be kept as simple as possible. They will be, existing, off the shelf, affordable products.
The outer canopy consists of three panels, two flat panels either side and a waterproofing spine panel. The spine panel covering the bamboo ends and centre tensioning rope. The 3 part canopy to be made of recycled sails and/or recyclable ETFE plastic.
Setting up Bambini takes only minutes. Both setting up and transportation can be performed easily by one person.
Bambini can be stand alone with one unit, or setup in opposing clusters of 2 or more, allowing for the supporting guy rope to remain above walking space.
Using multiple units together allows users to create unique and dynamic market spaces.