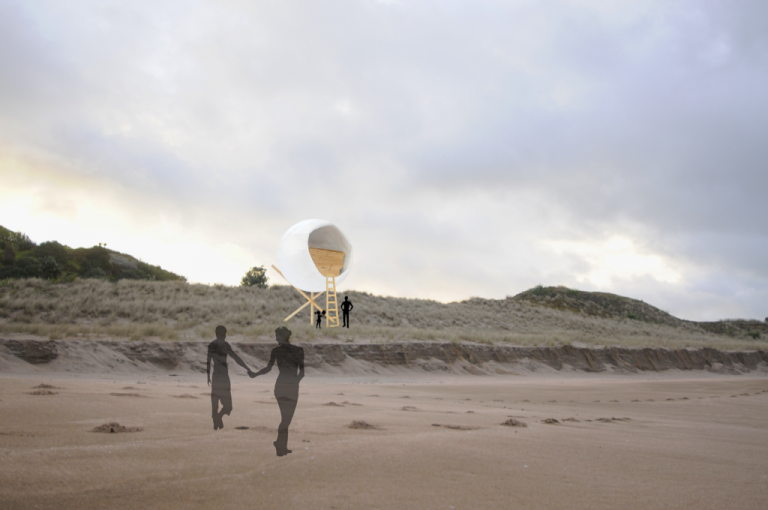 The Pod is an environmental solution for a life guard tower.
It features
a timber frame to elevate it
an aluminum frame
layered recycled paper cladding
waterproofing heat shrink membrane.
This would be a low cost structure and engage the community by involving them in the completion of the layered paper cladding. Its elliptical shape is reminiscent of an eye, watching out over the beach during the day and closing up at night time. Its large seating area comfortably allows for at least 3 lifeguards, and the storage of equipment inside which is locked up at night. Entry and exit is by a removable ladder, taken to and from The Pod daily. The ladder would feature railings so a guard can slide down and exit The Pod quickly in an emergency. Its futuristic design could completely alter the image of surf life saving in New Zealand.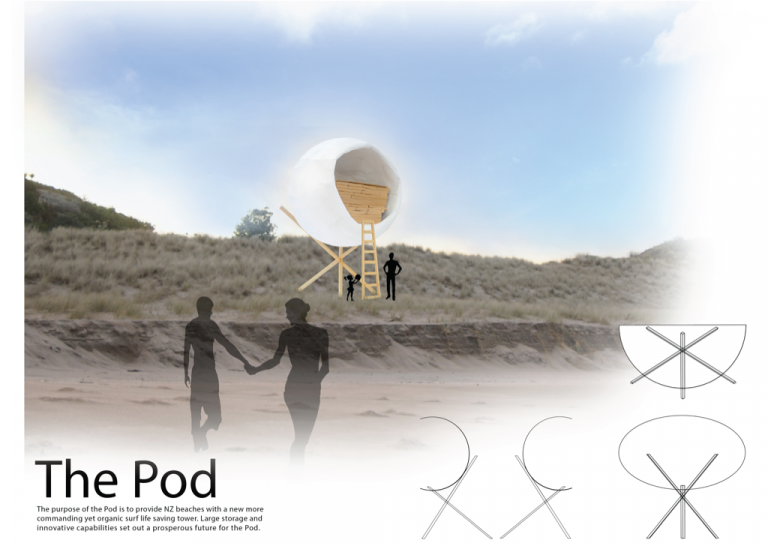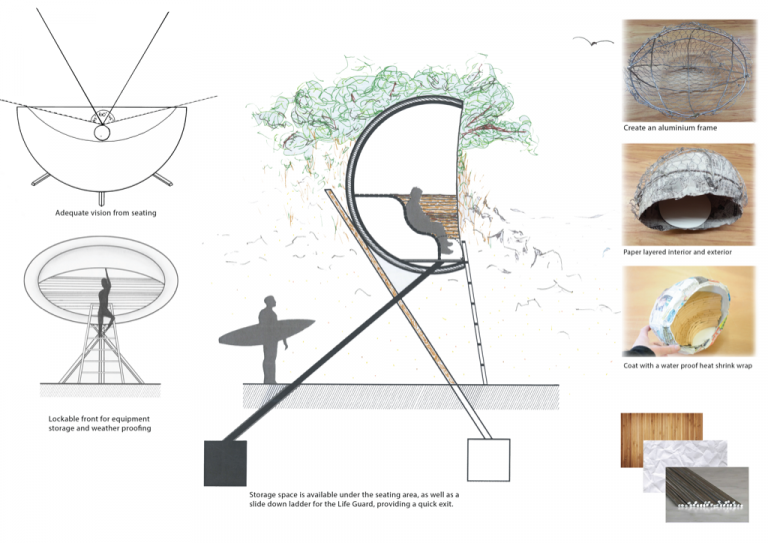 ThePod-2013-19-A3 PDF